WAVsHoliday in Nigeria and Ghana, the fabulous journey of an inspiring group of friends
During this Christmas holiday, I followed the WAVsHoliday on Instagram, like if I was watching one of my favorite series! This trip in Nigeria and Ghana of this group of friends was led by one of the women who inspires me the most: Bozoma Saint John (former marketing executive at Apple Music and Uber, currently CMO at Endeavor Talent Agency in Los Angeles). For the past 15 days, I was eager to discover the adventures of the WAVsFamily (WAV stands for West African Voltron) whose members – mainly from African origin – are all so inspiring.
The particularity of this journey is the will of Bozoma (of Ghanaian origin) to make her friends from the diaspora discover what Africa really is about. Far from the clichés often conveyed by the Western media. Accompanied by his friend Boris Kodjoe (an Austrian actor of Ghanaian origin) his wife Nicole Ari Parker (American model and actress) and Boris' brother Patrick Kodjoe, Bozoma gathered 100 people in Accra for a life experience that they are not ready to forget.
Part 1 : WAVsHoliday in Lagos
It all started on December 21st. The Nigerian businessman Remi Dada invited his friends from all over the world to attend his wedding in Lagos, Nigeria. The guest list of this former Google executive was prestigious: Bozoma Saint John, Luvvie Ajayi (author, bestseller at New York Time), Abiola Oke (founder of Okay Africa), Ibtihaj Muhammad (Olympian medalist), Opal Ayo Tometi (co-founder of the Black Lives Matter movement), Tonje Bakang (media businessman & University lecturer) or Rokhaya Diallo (journalist, author & director)!
The group of about thirty people (family and friends) took advantage of the wedding to spend a relaxing week in Lagos, between city tour, food and clothes markets, shopping, parties, charity activities and idleness. Then, on December 27, the team packed up for Accra, a few hundred kilometers from the former capital of Nigeria.
Part 2 : Full Circle Festival in Accra
The group gathered in Lagos was joined in Accra by sixty people, mostly African-Americans including actor Jesse Williams, actresses Rosario Dawson and Gabourey Sidibe, singer Jidenna or master tailor Ozwald Boateng. During a week, the group discovered this emblematic city, well known for its great History.
Several highlights marked this trip in Ghana:
–        The visit of the Kwame Nkrumah Memorial
–        Afrochella, the music festival
–        The official meetings at His Excellency's Palace, the President of Ghana, Nana Akufo-Addo
–        The ceremony at which Bozoma was officially enstolled as Odupomma (Queen: the tree with the sacred fruit that nurtures knowledge, wisdom and courage), by the King of Akwamu, Odeneho Kwafo Akoto III of the Akan people, on the banks of the Volta River in the Eastern Region of Ghana
–        The baptism of Adrienne Johnson (actress and American fitness coach) on her birthday (January 1st). A strong symbol
–        The visit to Cape Coast Castle. The place was used in the trans-Atlantic slave trade to hold slaves before they were loaded onto ships and sold in the Americas. This "gate of no return" was the last stop before crossing the Atlantic Ocean
This trip was very special. After following the WAVs family journey on Instagram, I was particularly moved to see these people touching the soil of Motherland for the first time for most of them. I dare not imagine the sensations that each of them had felt. Many described this trip as a life-changing experience.
Ghana is leading the way
Last year, during Bozoma's previous visit to Ghana, His Excellency Nana Akufo-Addo, The President of the Republic of Ghana, had invited Bozoma to the Presidential office at the Jubilee House and asked her what she could do to contribute to the health of Ghana as its daughter in the diaspora. We know now what she did!
We agree that Bozoma surpassed the bar and exceeded expectations! She managed to gather 100 amazing people in Ghana to show Africa as it really is. Yes Africa is rich, yes Africa has a History, yes Africa is beautiful, yes Africa is prosperous and welcoming.
I have been admiring Bozoma so far for her exceptional career and her resilience to the challenges of life. Bozoma is a natural leader and today she uses her professional experience to make a difference. She uses the gifts she received in life to uplift us. She is changing the narrative and we must all applaud her and the WAVsFamily for their commitment.
The Full Circle is a breath of freshness to all Africa. I hope that her amazing project will inspire many to put their dream into actions, including me. This WAVsHoliday's experience pushes me to follow Bozoma's footsteps and to keep working on improving the narrative about Africa. Because Africa needs its diaspora, Africa needs its descendants to participate in its growth. I am convinced that the diaspora has a major role to play in the rise of the African continent. Let's show the world that Africa is not synonymous with famine, corruption, war and poverty. Let's show the world that Africa has exceptional, young, motivated and committed people inside the continent and in its diaspora, ready to participate in its elevation.
« Never again, never »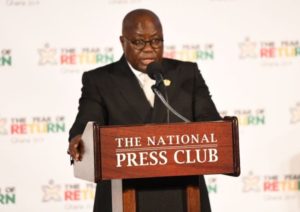 In September 2018 in Washington, His Excellency Nana Akufo-Addo, President of The Republic of Ghana, officially launched the 'Year of Return, Ghana 2019' for the Africans from the diaspora.
Four centuries ago, millions of African women and men were shipped from the shores of Africa, including Ghana, where many slave counters were set up to transport African women and men to the New World. Today, 400 years later, Ghana calls the descendants of Africans who were captured and deported as slaves in America to return to Africa.
His Excellency Akufo-Addo said: " Together, on both sides of the Atlantic, we will make sure that we never allow a handful of people with superior technology to come to Africa to seize their people and sell them as slaves. We must say it and say it again, with determination, never again, never! ".
 Full Circle Festival, what's next ?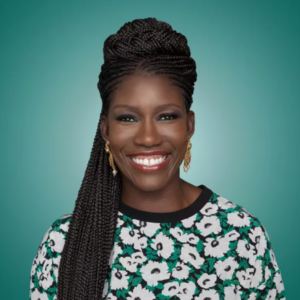 There will certainly be a next edition of this life-changing experience. I hope the initiative launched by Bozoma and the other WAV members will convince thousands and thousands of people to visit Ghana and other African countries.
Many initiatives around Africa have emerged in recent years in the diaspora. Let's continue in this momentum. I wish that one day the African diaspora will be welded to such a point that it will create a new strong economy. As we know, it is through the investment and the construction of a powerful economic system that Africa will be respected and regain its strength of yesteryear. Bozoma Saint John says on his Instagram page: "As a marketer and business executive, I understand what it takes to change the narrative and I intended to throw the full weight of my professional experience to make a difference. (…) I'm commited to continue working on behalf of the country of Ghana (…) in order to increase the visibility of its rich history, dynamic culture, incomparable hospitality, and promising future ».
The WAVsHoliday is the most touching and refreshing experience I have seen in 2018. I look forward to hearing more about Bozoma and the WAVsFamily's efforts to promote our motherland. The diaspora all over the world is ready to spearhead the movement. Collectively we can change the perception of our beloved continent. Let's all take the wave.
Akwaaba !